The Pizza Grilled Cheese
Can't decide between pizza, and a grilled cheese? Or maybe perhaps you were craving some Domino's, but the rest of your family voted to go to Shorey's… Either way, we got you covered!
The Pizza grilled cheese is a perfect way to combine the best of both worlds, with a buttered & grilled, crispy, cheesy pizza made in grilled cheese form. With seeded Italian bread, melted mozzarella cheese, and slices of pepperoni, your mouth will thank you.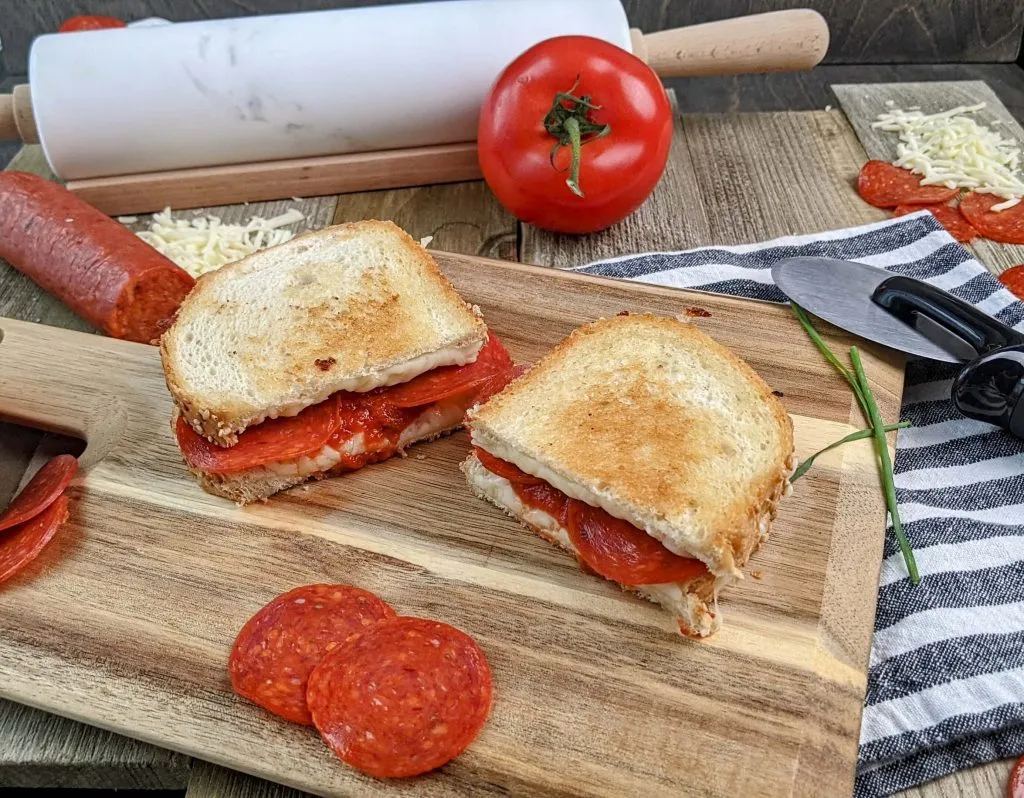 Ingredients
Italian Bread
Mozzarella Cheese
Tomato Sauce
Pepperoni Slices