NACHO TYPICAL GRILLED CHEESE
The Nacho Typical Grilled Cheese is full of explosive flavors your taste buds will crave for. Fresh home style bread, grilled with butter and seasoned bread crumbs, layered with sour cream and American cheese.
We turn up the heat by adding fresh, raw sliced jalapeño peppers, diced onions & tomatoes, with some juicy, chopped bacon.
Last, but not least, to make this grilled cheese feel like you're having the best of both worlds with a "Grilled Cheese" and "Nachos", we finish off this creation with crunchy corn tortilla chips! Topped with a sprinkle of grated Parmesan cheese, and this grilled cheese is ready for your devour!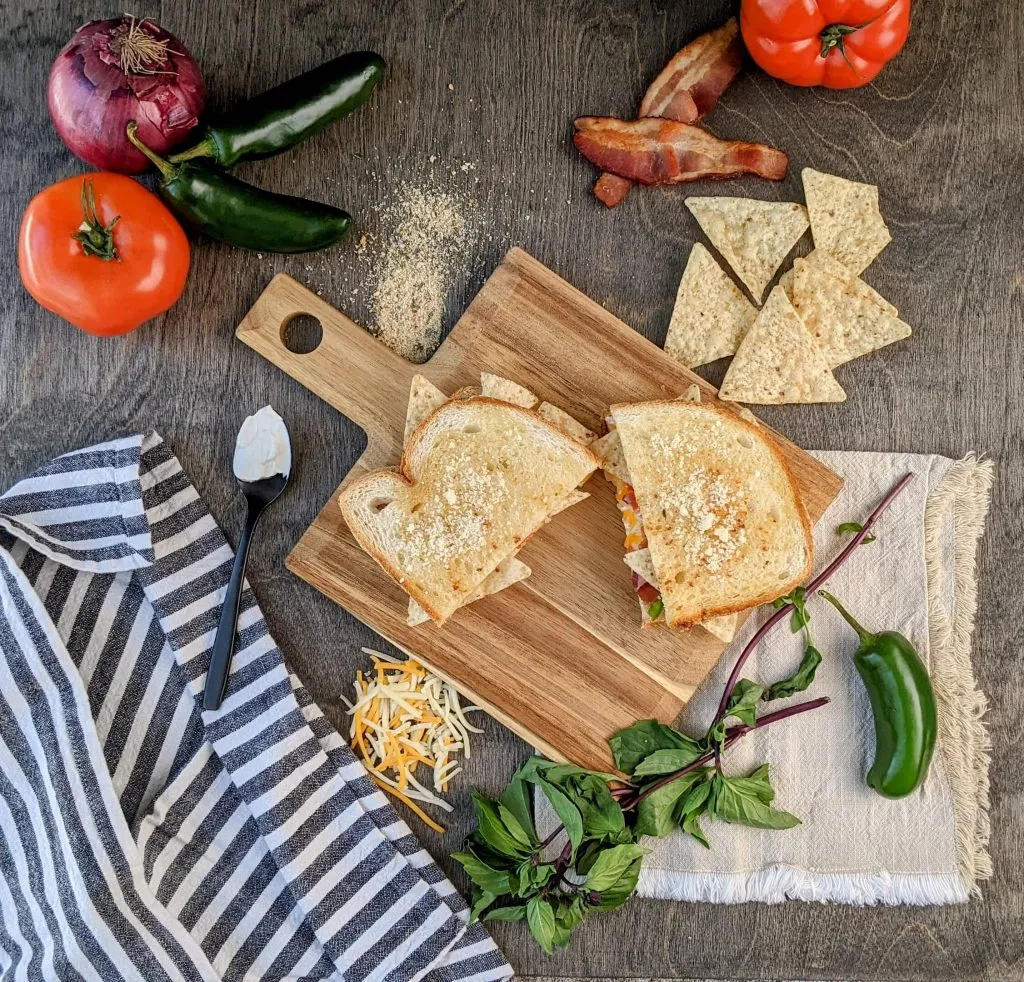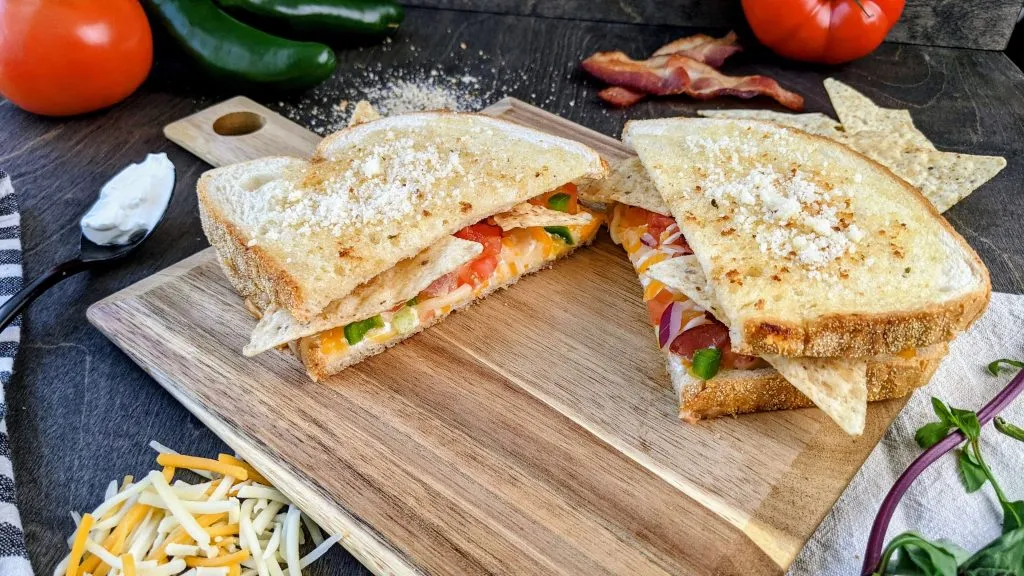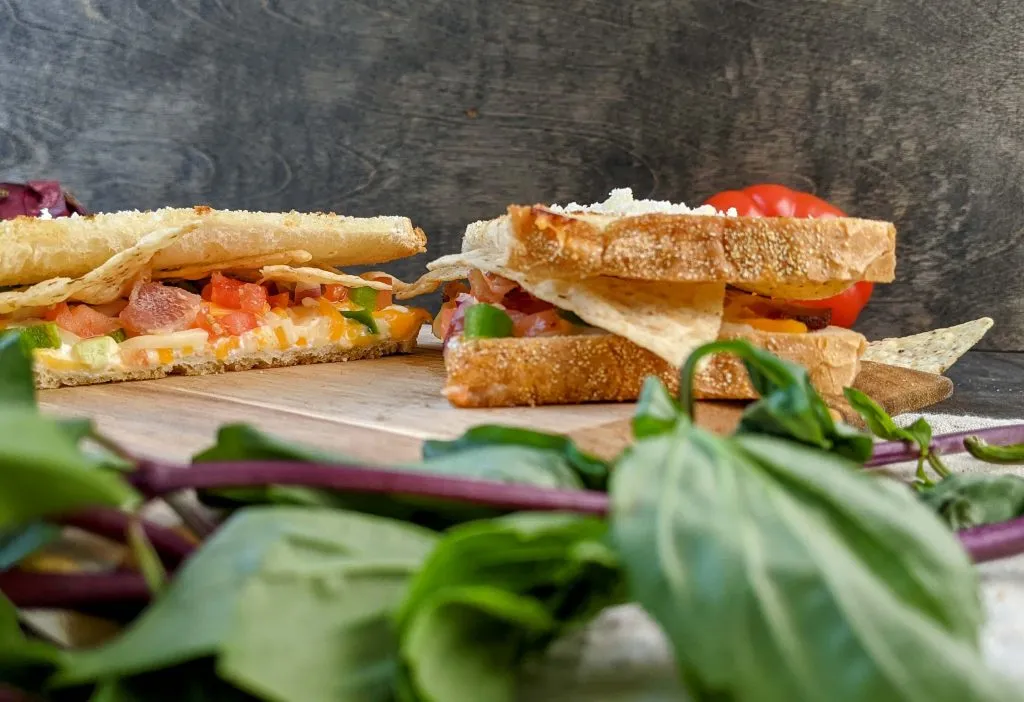 Ingredients
Home Style Bread
American Cheese
Red Onions
Tomatoes
Tortilla Chips
Bacon
Sour Cream
Parmesan Cheese