CHICKEN BACON RANCH
The Chicken Bacon Ranch is a family favorite! Grilled on ranch-seasoned homestyle bread, the chicken bacon ranch has the familiar taste of one of America's favorite flavor combinations, packed in grilled cheese form.
We use shredded mozzarella cheese, to compliment the juicy flavor of chicken & bacon, without the two being overpowered. Add creamy ranch dressing inside, and you have yourself a classic masterpiece.
If you're a fan of the chicken bacon ranch combo, then there's no need for us to convince you! However, if you've never explored this flavor before, then allow us to give you a reason to try it!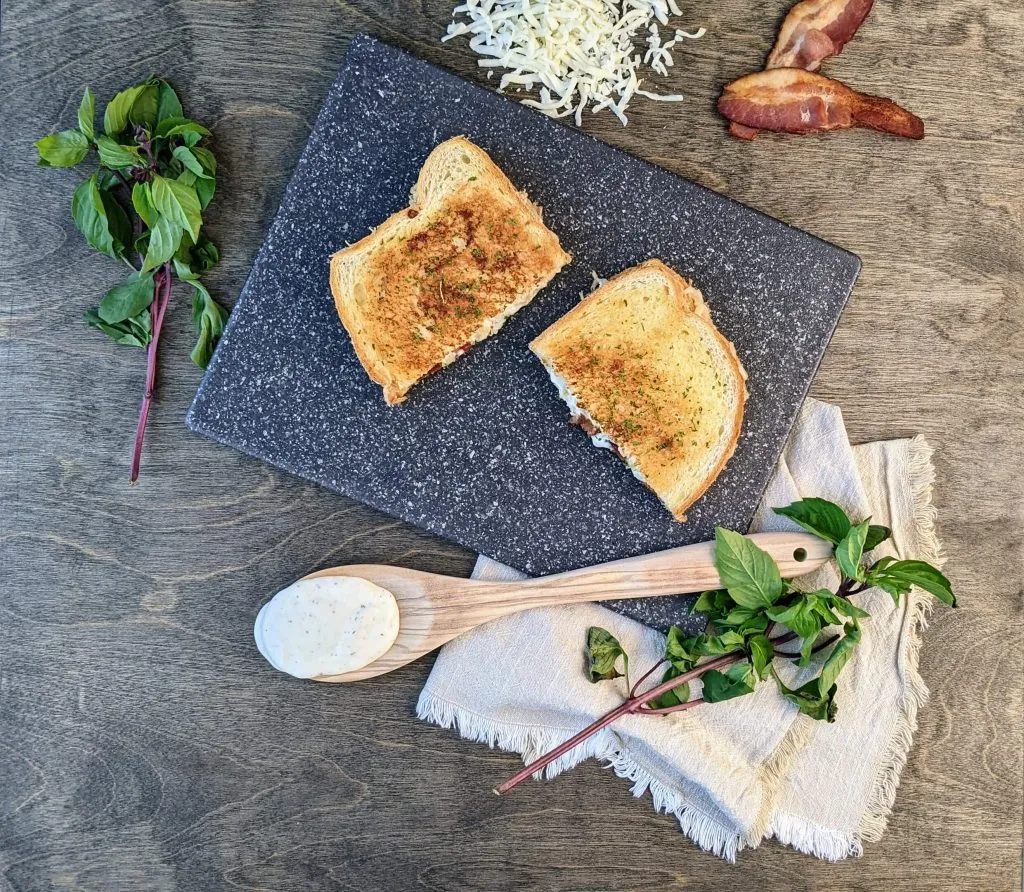 Ingredients
Ranch-Seasoned Homestyle Bread
Mozzarella Cheese
Shredded Chicken
Chopped Bacon
Ranch Dressing