BBQ Chicken Grilled Cheese
The BBQ Chicken Grilled Cheese is a one of a kind! Grilled on homestyle bread, we add some smokey, sweet barbecue chicken to this grilled cheese sandwich.
To make the sweet taste pull through, we use mozzarella cheese as the base, with drizzles of ranch dressing, and juicy chapped bacon for that extra salty, meaty flavor.
We may not be a Texas barbecue food truck, but we sure don't hold back from giving you that southern, smokey fix!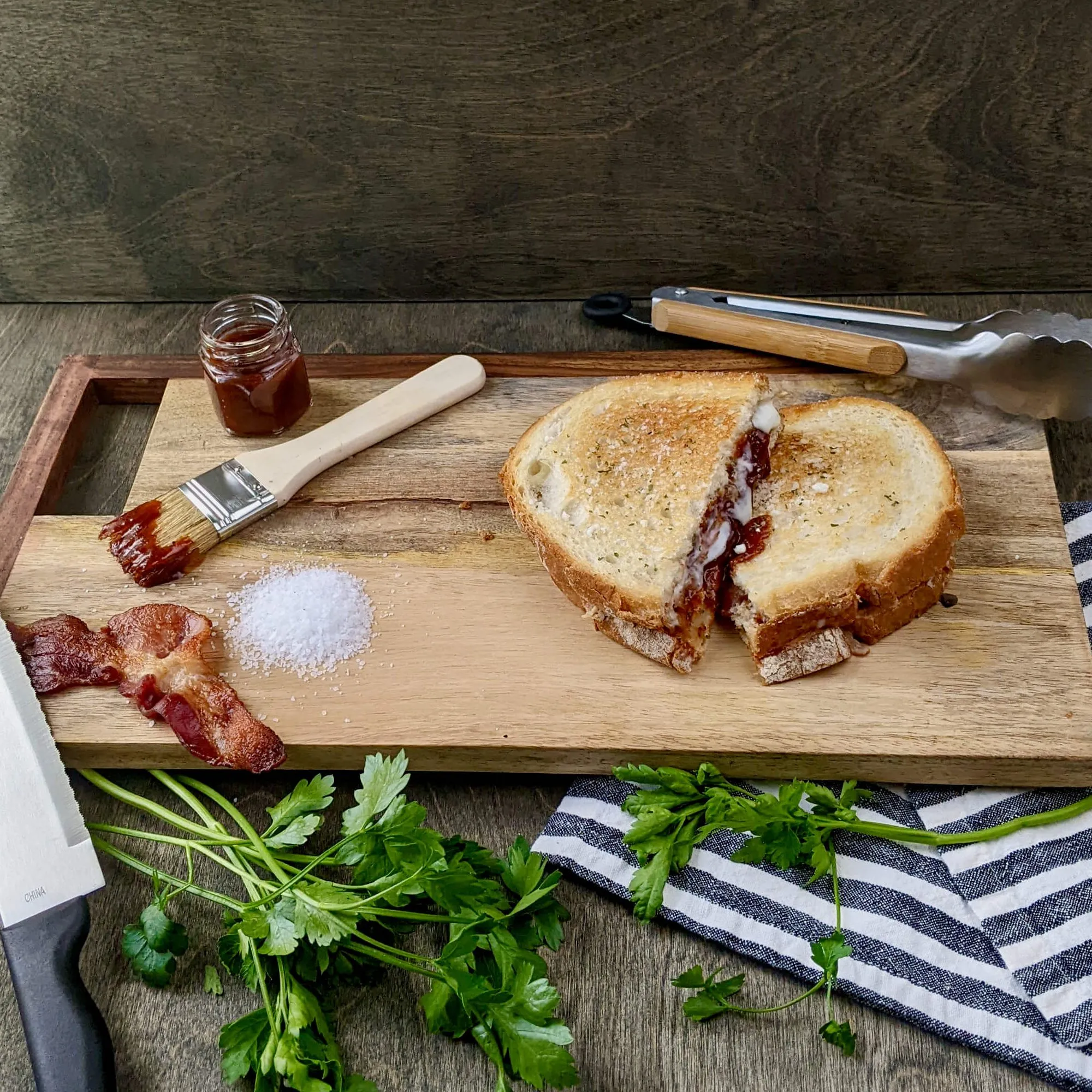 Ingredients
Homestyle Bread
Mozzarella Cheese
Shredded Chicken
Barbecue Sauce
Chopped Bacon
Ranch Dressing
Parmesan Cheese